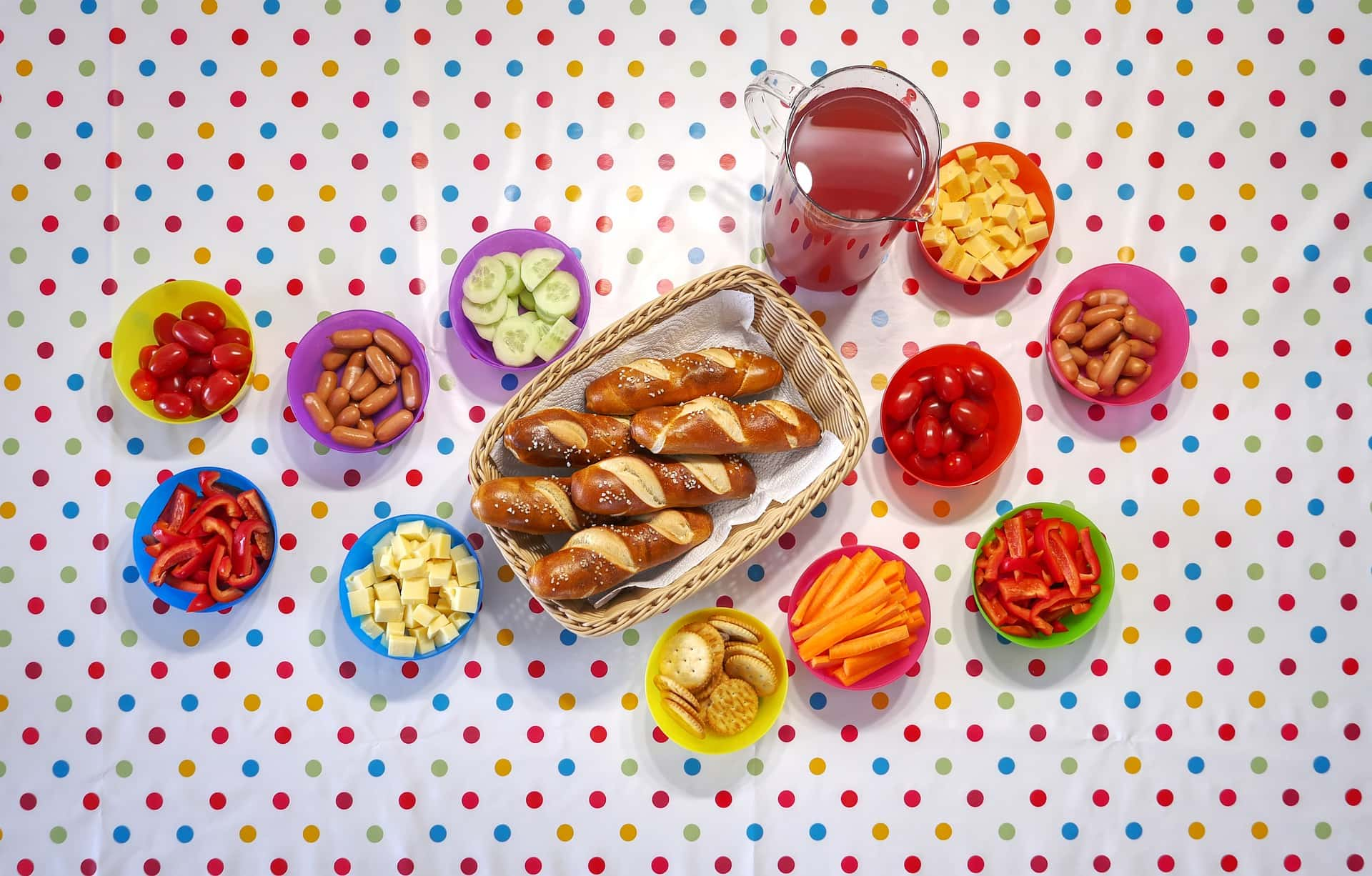 West Virginia
Warm Springs Diner – Martinsburg, WV
Beginning Monday, March 16th, we will offer FREE breakfast or lunch to all school-aged children while schools are shut down!
Mountaineer Pub – Martinsburg, WV
In the wake of schools closing Mountaineer Pub will be offering free kids meals. Grilled cheese and fries, ham/cheese sandwiches chips, dino nuggets and fries or applesauce for all our little mountaineers.
Kitzie's Restaurant & Lounge – Martinsburg, WV
Starting Monday All Kids will receive a free Lunch at any of our Kitzie locations during the school shutdown!!
J&T's Bar & Grill – Inwood, WV
Free kids meals during school closings. Chicken nuggets, fries, applesauce and drink or grilled cheese, fries, applesauce and drink.
South Berkeley Ruritan Club – Bunker Hill, WV
The South Berkeley Ruritan club will be holding a weekly food drive for kids starting Monday, March 16th until they return to school. As of now, we have 2 drop-off locations for non-perishable goods. The First United Bank & Trust in Inwood and King's Pizza on Middleway Pike. Hours for drop-offs will be their regular business hours. The club will be picking up these donations on Saturday morning for distribution on each Sunday at the First United Bank & Trust parking lot from noon til 2pm or until food supply is gone for that week. If you want to donate money for the club to buy perishable goods like milk and bread, our Paypal account is paypal.me/southberkeleyruritan
Roy-Pitz Brewing Company – Chambersburg, PA
Starting Tuesday March 17th, we will give a free bagged lunch to any school-aged child in need (Tuesday-Friday from 11:30-1:00 PM) while supplies last. If you would like to help sponsor a bagged lunch for a school-aged child in need, please click on the attached link. We appreciate your donation and support! THANK YOU.
https://www.paypal.com/cgi-bin/webscr?cmd=_s-xclick&hosted_button_id=UCFV4G3Y6NBZL&source=url
Romeo's Cafe – Mercersburg, PA
Any student who would like lunch provided free of charge can come in and grab two slices of pizza and a soda between the hours of 11:00 and 2:00! Stay safe!
Alfredo's Pizza – Shippensburg, PA
If you have a child that is on a reduced or free meal program Alfredo Pizza is offering 2 slices of pizza and a beverage. Mon-fri 11am – 2pm
it is in times like this that we must be United in our community. Please be safe we will get through this together
Chick-fil-A – Chambersburg, PA
Starting Thursday, March 19th, we will be partnering with King Street Church to provide free kids meals to students in our school district who are enrolled in the free or reduced lunch program. The meal includes a 4 or 6 count nugget, applesauce, and their choice of milk or apple juice. These meals will be available at King Street Church, Monday-Friday from 11:30 AM – 1 PM.
Meyers Bus Lines – Chambersburg, PA
March 18th and going through Friday, March 27th (with the exclusion of Saturdays and Sundays) Meyers Bus Lines, Inc. will be donating 100 meals daily. At 4:30 PM in the YMCA's parking lot, school-aged students in need can receive a free meal to help alleviate the stress some families are under during these uncertain times.
Greencastle-Antrim Schools
JOIN US FOR FREE MEALS. No sign-up or application needed! All children & teens are required to be in the vehicle to receive a free meal! All children & teens ages 1-18 eat for free! March 18th – March 27th Serving on Monday, Wednesday and Friday. Hours of serving:  11:30AM – 1:00PM. Drive Thru Location:
Antrim Township Building Parking Lot
10655 Antrim Church Road
Greencastle, PA 17225
During Emergency Closure of Greencastle-Antrim Schools, all children will be provided 2 lunches and 2 breakfasts for two days on Monday and Wednesday and 1 lunch and 1 breakfast on Friday.
Meals will be available for free for anyone 18 and under regardless of what school they attend or if they are on the meal program.
Beginning Tuesday, March 17th, the district will provide free lunch meals to all area children (from 0-18). Lunches will be available on days school would normally be in session, at the times and locations listed below:
10:45 AM – 11:20 AM – Franklin County housing parking lot (440 W Washington St)
11:30 AM – 12:15 PM – Second Street Park (448 S 2nd St)
11:30 AM – 12:30 PM – Ben Chambers Elementary School parking lot (481 N Franklin St)
We ask for the community to assist us by following the guidelines: If you or your child are sick, please do not visit these locations. Please follow social distancing protocols by avoiding close contact with others, even if not exhibiting any symptoms. Children are permitted to receive a lunch at any location, but are limited to one meal per day.
Meals will be served at St. Thomas and Mercersburg.
Breakfast – 8:30-9:30, Lunch – 11:30-1:00
Meals will be grab and go. Kids 18 years of age and under eat free
Adults over the age of 18 pay the following: $2 for breakfast, $3 for lunch
Maryland
Chaps Pit Beef – Frederick, MD
To help families and children who are negatively impacted by the school closures, Chaps Pit Beef in Frederick is happy to offer free kids meals (1 per adult) for any school age children, Monday through Friday, from 10:30-2pm. Stop by between March 16th – 20th or March 23rd- 27th , and stay safe and healthy!
Tony's Pizza & Italian Restaurant
Tomorrow through Friday (3/18 – 20), the children of Williamsport can stop in for a grilled cheese sandwich with chips
Washington County Public Schools
Starting Tuesday, March 17 WCPS is providing meals to students free of charge at summer meal sites. Meals will be provided weekdays from noon – 1:00 p.m. at the following locations: Pangborn Elementary*, Salem Ave. Elementary*, Bester Elementary*, Hancock Middle/High*, Children in Need*, Otterbein Church, Cortland Manor, Noland Village, Valley Meadows Townhomes
*These sites will also offer breakfast from 8:00 a.m. – 9:00 a.m. starting Tuesday, March 17.
Frederick County Public Schools
FCPS will be serving free breakfast and lunch to all children 18 years and younger and adults older than 18 years old who are enrolled in an education program for persons with disabilities at the following schools Monday through Friday from March 16-27, 2020. Breakfast will be served 8:30 to 9:30 a.m. and lunch will be served 11:30 a.m. to 12:30 p.m. (Children do NOT have to live in Frederick County to receive free meals. Children do NOT have to be Frederick County Public School students receive free meals. Children do NOT have to be students at the participating school to receive free meals. Children will be allowed to take their meals to go. Participating schools will have containers and bags for children to transport their meals.)
Ballenger Creek Elementary, Crestwood Middle School, Frederick High School, Hillcrest Elementary School, Lincoln Elementary School, Monocacy Elementary School, North Frederick Elementary School, Waverley Elementary School
Montgomery County Public Schools
Division of Food and Nutrition Services will provide free meals to children in 20 community locations in a method similar to their Summer Feeding program.